Building Learning Power
BLP - Building Learning Power is an approach originated by Professor Guy Claxton. It is about helping young people become better learners.
We call it 'Learning How To Learn'!
Guy Claxton's Three Core beliefs:
BLP believes that the core purpose of education is to prepare young people for life after school; helping them to build up the mental, emotional, social and strategic resources to enjoy challenge and cope well with uncertainty and complexity
BLP believes that this purpose for education is valuable for all young people and involves helping them to discover the things that they would really love to be great at, and strengthening their will and skill to pursue them.
This confidence, capability and passion can be developed since real-world intelligence is something that people can be helped to build up.
These fundamental beliefs are relevant in all society!
You can find more detailed information on Guy Claxton's website bu clicking the logo below:
Building Learning Power is based around 4 key learning dispositions;
Resilience - Resourcefulness - Reflectiveness - Reciprocity
THE 4 R's - We call these our 'Building Learning Muscles'. These dispositions are inherent in us all regardless of race, society or ability! There are - NO LIMITS TO BUILDING LEARNING POWER! This is incredibly empowering and we are hoping to impart this power to the children!
At The Shade Primary we use four characters to represent these dispositions and help us to build our learning power.
Building Learning Power Characters:
The Resilient Spider
The Resourceful Owl
The Reflective Bee
& The Relationship Monkeys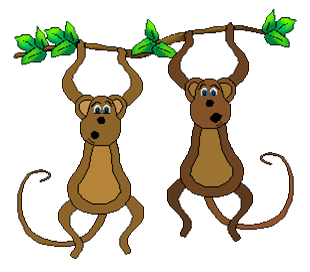 The language of Building Learning Power is positive and uplifting and can be used in and out of school. Click here to see what language we use with each disposition.
It would be great if you could use this 'child friendly' language at home too. We want the children to learn with enthusiasm and courage.
Mistakes are great, this just means we are learning!
If I try, try, try … then I can, can, can!